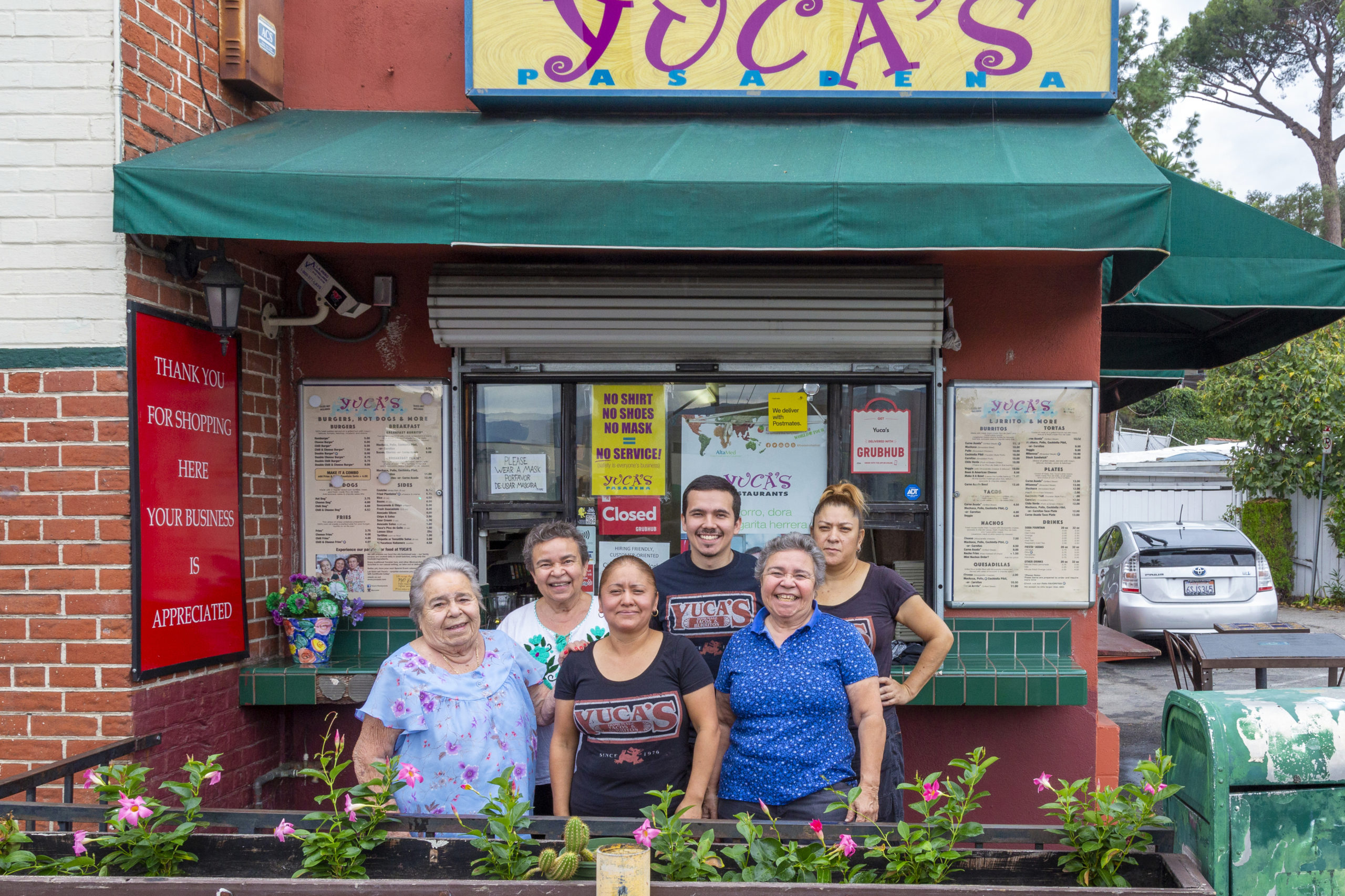 Bringing you the true flavors of Mexico,
one bite at a time.
Since 1976

Yuca's is a Hispanic and woman-owned treasured Mexican restaurant in Pasadena, LA. The story began on April 1st, 1976, when "Mama" Socorro decided to follow her dream to share the delicious flavors of her Yucatán and bring a little piece of her home to Los Angeles. Today that dream continues, with now 80-year-old Socorro still leading the band together with her daughter Dora, greeting customers and passing around delicious Yucatecan staples like tamales, tacos, burritos, and much more.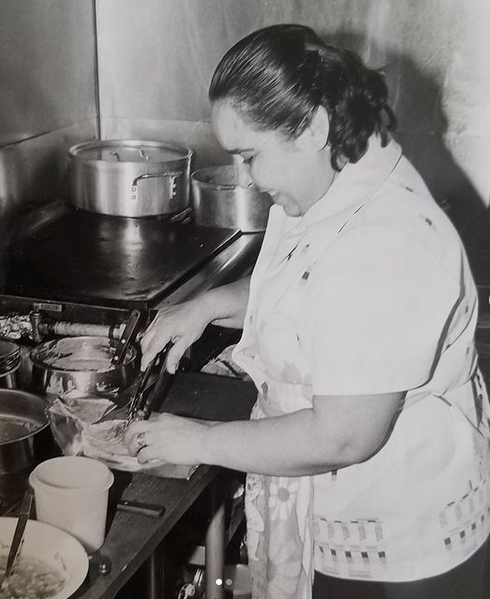 Over the years, our small hut grew bigger, and since then, we've opened a second location here at 1075 S. Fair Oaks Avenue, Pasadena, that Dora runs wholeheartedly. It's five times bigger than the original Hut in Los Feliz, but it maintains the essence and the same beloved recipes and dishes we've served forever.
Our historic tiny Mexican Taco stand is a staple of Yucatan-style cooking and a place of happiness for all our new and regular customers. We know what we make, and we make it simple, memorable, and always delicious. We are proud to be known as the best authentic Mexican restaurant in L.A., and we strive to keep our menu just as it was almost five decades ago, so people can always come back even years later and still taste the same flavors they fell in love with at the first bite. That's what Yuca's is all about.
Find us at 1075 S. Fair Oaks Avenue, Pasadena, on the corner of Fair Oaks Ave and E Glenarm St, near S Arroyo Seco Pkwy and close to beautiful sightseeing like Allendale Park, Arlington Garden, Garfield Park, Raymond Hill, Rose Bowl Stadium and the Pasadena Convention Center. We are also near Blair High School, Westridge School, and Huntington Health.
Pop in for a tasty meal, a hug, or a chat! We'll always be ready and happy to greet you.